MENGHAI, China—Yan Wenliu leans on the side of his cart as he prepares to leave his sugarcane field in Southwest China, bewildered by the formidable new pest that has ambushed his crops this year.
"I don't know what it is," says Yan, a 36-year-old farmer from Menghai County in Yunnan Province. "But it is bigger than other ones. I have never seen this worm before."
The creature Yan is unable to name is fall armyworm. Known locally as the "heart-devouring worm," the destructive pest has spread more than 3,000 km (1,865 miles) north since migrating from neighboring Burma seven months ago, reaching 21 provinces and regions in China and posing a grave threat to grain output.
In Yunnan alone, where the pest struck first in China, some 1.29 million mu (86,000 hectares) had been affected by mid-June, including corn, sugarcane, sorghum and ginger crops.
First found in the Americas, fall armyworm has spread through Africa and Asia since 2016, flying up to 100 km (60 miles) a night. It can't be eradicated and its management is both costly and difficult.
This poses a formidable challenge in China where about 90 percent of crop production comes from small farms of less than a hectare (2.5 acres) and owners lack basic knowledge and resources to tackle the pest.
Beijing warned earlier this year that armyworm was a severe threat to the country's food security and in May launched a campaign to "snatch grain from the insect's mouth."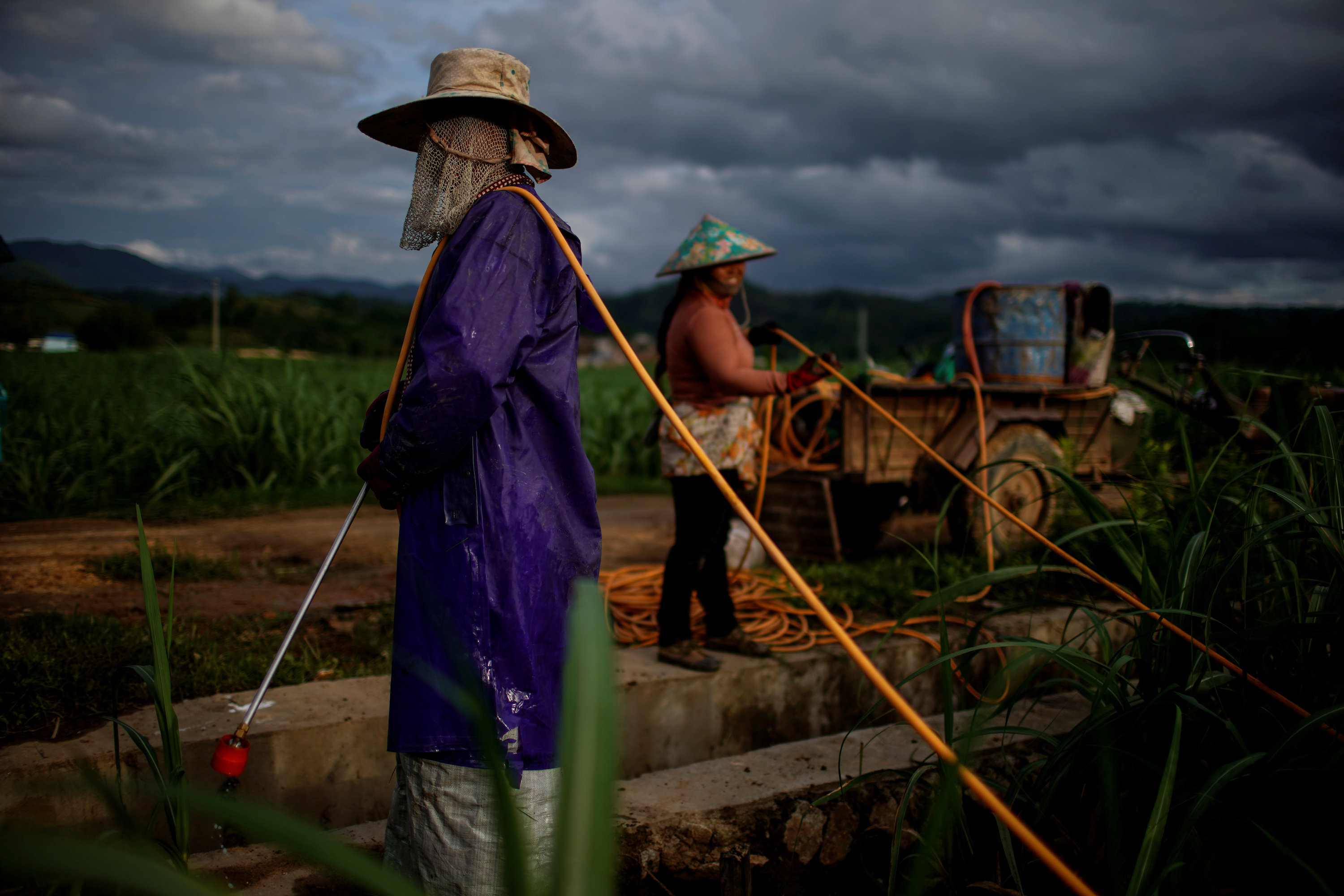 Millions of yuan have been allocated to affected regions and experts sent to educate farmers.
(Graphics: Fall Armyworm invasion of Asia IMG click https://tmsnrt.rs/2XYNbIX)
To those in Yunnan, the solution to the worm problem seemed obvious—pesticide. "You have…