BEIJING—For Zhang Yu, who runs a cafe in one of Beijing's top tourist spots, business has never been so bad.
To contain the spread of the CCP (Chinese Communist Party) virus, commonly known as novel coronavirus, bars and cafes in the Wudaoying hutong—a top Lonely Planet destination built around a narrow lane—are permitted to provide take-away services only. Non-residents must show proof they have an appointment to enter the area.
Added to which, tourism has plummeted.
"Don't mention it! This is supposed to be the peak season," said Zhang, who has run her cafe for five years. "But there are almost no customers as they (authorities) don't want to have people hanging around here."
While China's manufacturing and retail sectors are starting to get back to work, tourism sites in Beijing remain a shadow of their former and bustling self.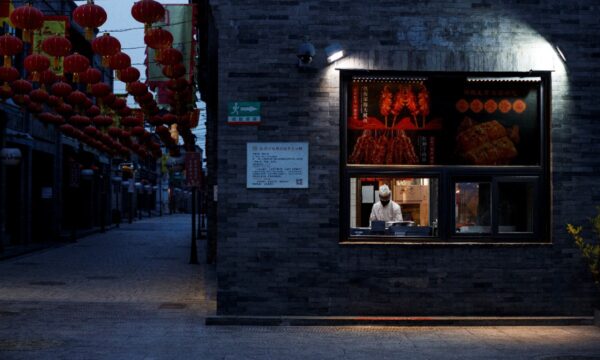 China's capital city has maintained the highest level of emergency response to the outbreak, so tourist attractions like the Forbidden City remain closed. A 14-day quarantine for new arrivals has stifled travel.
As a result, small business owners running restaurants, souvenir shops, and tourism agencies are struggling.
Only a little over 20 percent of tourism-related businesses in Beijing had resumed operation as of the three-day Qingming national holiday in early April, a survey by on-demand delivery service giant Meituan Dianping showed.
Hanging On
The only people present in Wudaoying on a recent afternoon were a few elderly residents sitting outside to enjoy the spring sunshine. A cat made its way lazily through empty rooftop bars.